Setting a New Year's goal or resolution isn't enough. 
Your goal has to be SMART. Your goal has to be meaningful to you. 
For that you need steps to start 2023!!!
And, perhaps most importantly, you have to feel truly motivated to start the New Year with the commitment and energy you'll need to improve your Return to Life. 
Return on Life (ROL) is a term used to describe how much one receives from their life, including value and enjoyment. A person's ROL can be affected by a wide range of variables, including their own values and priorities, their experiences in life, and how fulfilled they feel in many aspects of their lives.
The ROL is a highly personal and subjective idea that might vary from person to person. We can all work toward optimising our ROL and living rich, full lives by concentrating on what makes us happy, fulfilled, and fulfilled in life.
Here's a four-step process to help you sprint into 2023 and start hitting your goals.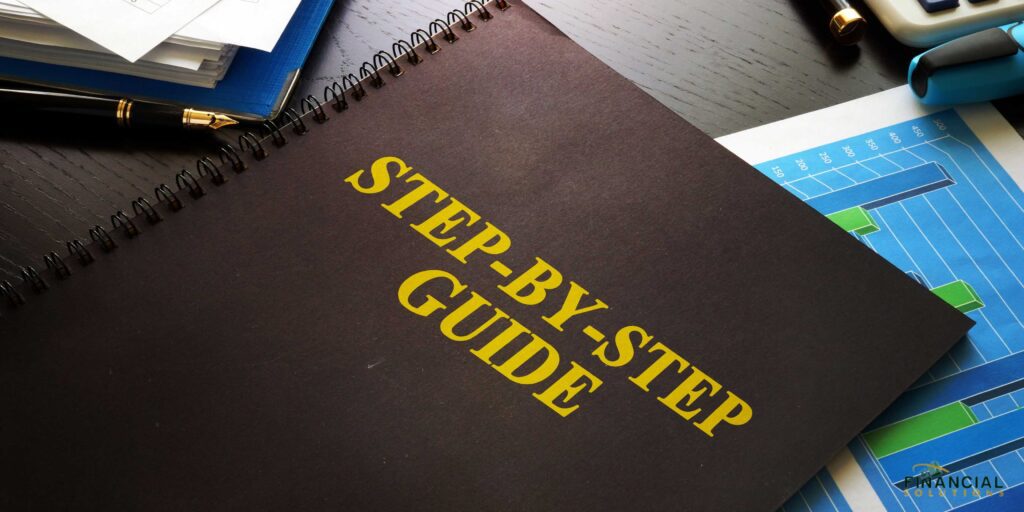 1. Reflect on the past year.  
The most important step is Reflecting on the past year involves pausing to consider the events, difficulties, and successes of the previous 12 months. It's a means to assess one's own development, pinpoint areas for development, and establish worthwhile objectives for the future.
People can start by setting off some quiet time and setting up a calm space to reflect on the last year. They might then reflect on their various occasions and encounters over the year and consider how each affected their lives.
 Some questions to consider include: What went well?  What goals did you achieve? Where did you fall short? What memorable experiences did you enjoy? What challenges did you overcome? Who were the people who made the year special? What opportunities did you pivot towards? What mistakes do you wish you could take back? you can understand them in detail here.
2. What should I improve?   
Moving on to the next step Now, start looking forward. There may be an unchecked item on your 2022 to-do list that you want to tackle in 2023. You may have experienced a significant life or professional transition at the end of last year that has recalibrated your path towards long-term goals. Or maybe there's an important change to your health, career, or relationships that you want to prioritise. 
As potential goals begin to form in your mind, remember that you're far more likely to hit a plan with real personal meaning. Don't pick a goal just because all your friends and family are doing it or because you think sharing your progress will liven up your social media accounts. 
Once you have a couple of possibilities, ask yourself, "Why?" to filter out any goals that you can't connect to personal motivation. If you just sign up for that new exercise class to spend more time with your friends, you'll probably end up bailing. But if you want to improve your health to run a half-marathon or be more active with your grandkids, that class could be an essential building block towards your personal goal. 
3.  Set SMART goals.  
Why do you always fall short of your "save more money this year" resolution? Because it's not SMART: Specific, Measurable, Achievable, Relevant, and Timed. This is the most crucial step to start 2023.
SMART goals are specific, measurable, attainable, relevant, and time-bound goals that help individuals achieve their desired outcomes. SMART is an acronym that stands for the following five elements:
Specific:

A SMART goal should be clearly defined and specific. It should answer the questions of who, what, where, when, and why.
Measurable:

A SMART goal should be measurable so that progress can be tracked and the goal can be realistically achieved.
Attainable:

A SMART goal should be achievable within a reasonable timeframe, considering an individual's resources, skills, and limitations.
Relevant:

A SMART goal should be relevant to the individual's values, interests, and personal and professional goals.
Time-Bound:

A SMART goal should have a deadline to motivate the individual to complete the goal within a specific timeframe.
A related SMART goal could be, "I want to maximise my Roth IRA contributions this year," or, "I want to save X for a down payment on a new house by the end of the summer." 
Once you have that Specific goal in sight, you can start breaking it down into the smaller benchmarks you need to hit throughout the year on your way to your overall goal. You can think about these short-term goals, like the key performance indicators (KPIs) many companies use to track, measure, and manage their progress towards annual targets. You might focus on new customer acquisition costs or profit margins on a product or service at work. In your personal fitness, you might focus on running three days per week or adjusting your calorie intake. 
4.  Write it down and track it.
Whether you write in a specialised journal or print a scoreboard that you hang on your fridge, visualising your progress towards goals can create both motivation and accountability. Seeing all those checkmarks strung together will make you want to keep adding to your chain of success. Blank spots will nag at you to catch up. And if you share your scoreboard with your family or friends, they'll be sure to give you that extra boost you need on those days when you're feeling frustrated or low on energy.
Here we can conclude all the Required steps to start your 2023 on a positive and energetic note.
Financial Solutions Inc. can help you plan your wealth to align with your risk tolerance and goals.
We provide holistic financial planning that touches every facet of your financial life. We help create a customised roadmap and provide guidance on how to utilise best the resources you have to meet the dreams, goals and desires you have for your life.
Don't forget that we're always in your corner if you need help with your financial goals. Let's meet soon to review your 2023 Lifeline and start planning for a successful year as per the suggested steps for 2023.
Our goal at Financial Solutions Inc. is to help our clients maximise the return on their hard-earned funds while keeping their risk tolerance and goals in mind. We accomplish this through a sound investment management technique.