Was this finally the year that you took our advice, put down your pad and pencil, and let a CPA handle your taxes?
Didn't it feel good to have that extra hour or two of free time instead of spending a Saturday sorting through receipts?
And didn't you have a little extra peace of mind knowing a professional was doing the job the right way? 
If you're nodding your head, outsourcing more personal tasks might buy you more precious time. 
Step one is to break down your salary to estimate what an hour of your time is worth. Then, estimate how long it will take you to complete a given job. Once you start assigning real value to your time, certain expenses, like paying your CPA, will look like a bargain. 
Here are some common tasks you should consider pricing and outsourcing to improve your ROL.
1. Home chores and repairs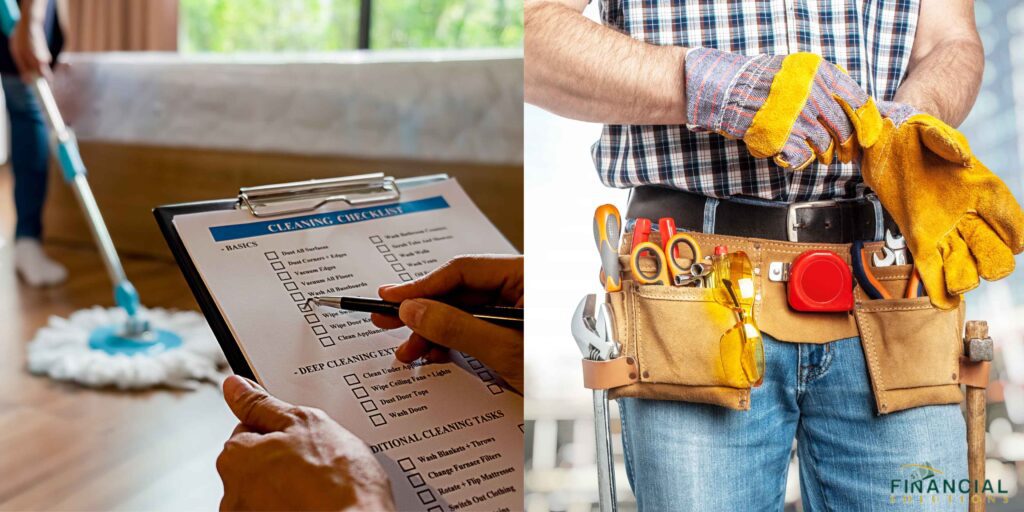 Your father could repair anything. But you are not your father. You're also not that YouTube handyman who makes drywall patching looks a lot easier than it is.
DIY home repairs can be more trouble than they're worth, no matter how tempting it is to roll up your sleeves and try to save money. An incorrect hammer swing could turn a wall problem into an electrical or water problem. Even simpler projects, such as painting a room or replacing a leaky faucet, may not pass the test of how much time you value.
Outsourcing household chores and repairs can be an excellent way to improve your overall quality of life. You can save time, energy, and stress by delegating tasks to professionals and focusing on activities that bring you joy and fulfillment. Depending on your needs and preferences, you can consider outsourcing a have a variety of tasks.
Cleaning, for example, can be a time-consuming and often unpleasant task for many people. Hiring a professional cleaning service can save you time and energy while keeping your home clean and tidy. Similarly, lawn care can be difficult and time-consuming, especially if you have a large yard or live in a harsh climate. Outsourcing lawn care can help ensure that your lawn is healthy, vibrant, and well-maintained without interfering with your weekends or physical health.

Home repairs can also be a source of stress and frustration, particularly if you are not handy with tools. Outsourcing repairs to a professional can save you time while also ensuring that the repairs are completed correctly and without errors or accidents. This is especially important for plumbing and electrical work, which can be hazardous and complex. You can ensure your home is safe and up to code by delegating these tasks to licensed professionals.

Finally, outsourcing household chores and repairs can help you maximize your return on investment by freeing up your time and energy to focus on the most important things to you. You can live a happier, healthier, and more fulfilling life if you consider the tasks you want to outsource and find a balance that works for you.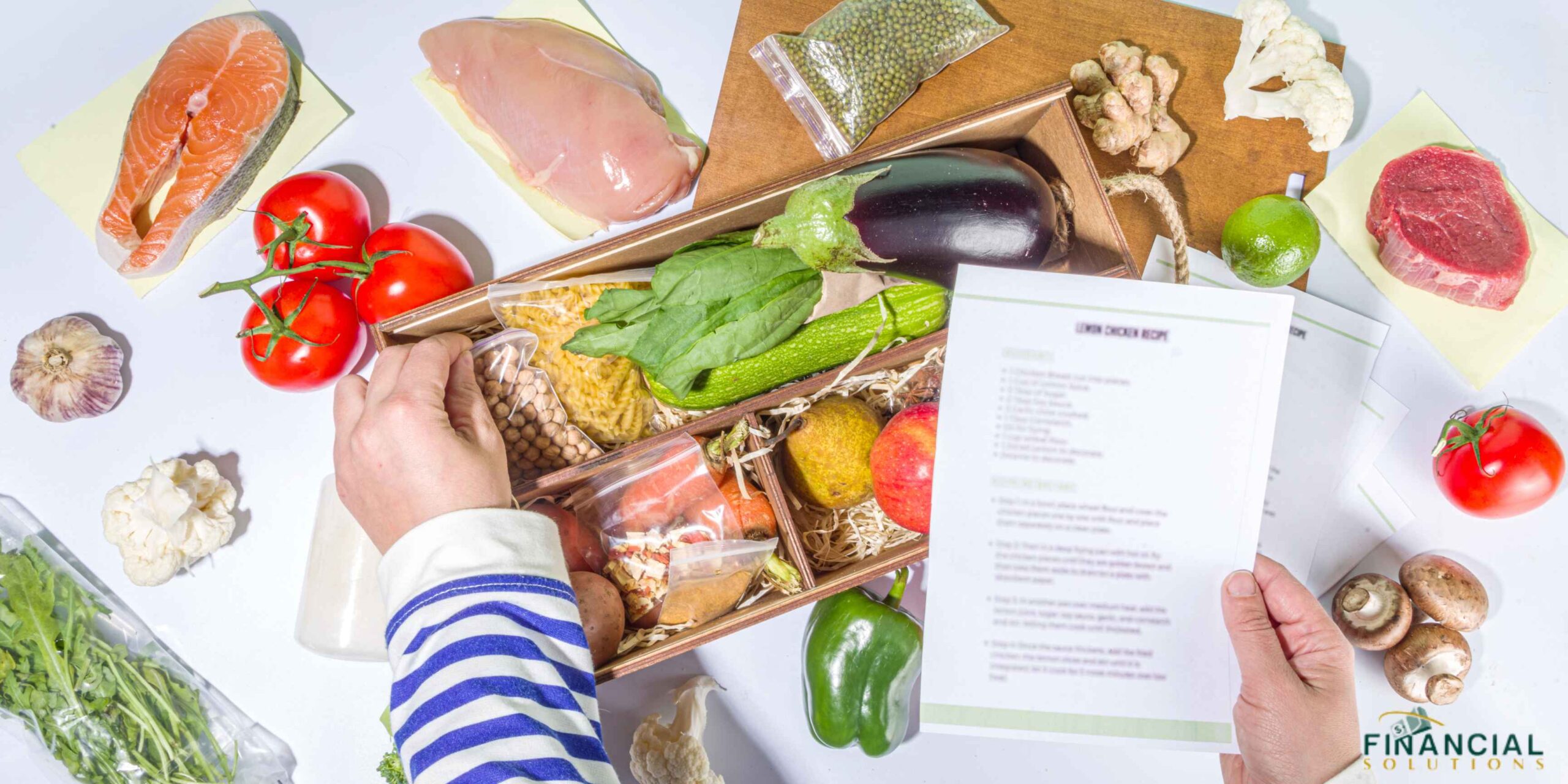 Do you find meal preparation, grocery shopping, and meal planning time-consuming and stressful? You're not alone. Luckily, there are ways to outsource these tasks to save time and energy and improve your Return on Life.
To begin with, meal preparation can be daunting, particularly if you have a hectic schedule. Outsourcing this task, on the other hand, can save you time and effort while ensuring that you have healthy and delicious meals ready to eat. A personal chef can come to your home and prepare meals based on your dietary needs and preferences, whereas a meal delivery service can deliver pre-made meals that you can heat and enjoy. Meal kit services come in all shapes and sizes. And while the costs probably exceed a typical homecooked meal, the time-saving benefits could be worth it if your family spends too many weeknights rushing through the drive-through on the way to and from work and extracurriculars. 
Second, grocery shopping can be a time-consuming and tedious task, particularly if you have to navigate crowded stores and traffic. You can save time and energy by outsourcing your grocery shopping to a delivery service. You can have your groceries delivered right to your door using this service without leaving the comfort of your own home.
Third, meal planning can be difficult, especially with special dietary requirements. Outsourcing meal planning to a registered dietitian or nutritionist can assist you in developing a meal plan that is specific to your dietary needs and preferences. 
Finally, finding meals and ingredients that meet your requirements can be difficult if you have food allergies or intolerances. You can ensure that you have healthy and delicious meals that meet your dietary needs by outsourcing meal planning and preparation to a personal chef or meal delivery service specializing in special dietary needs.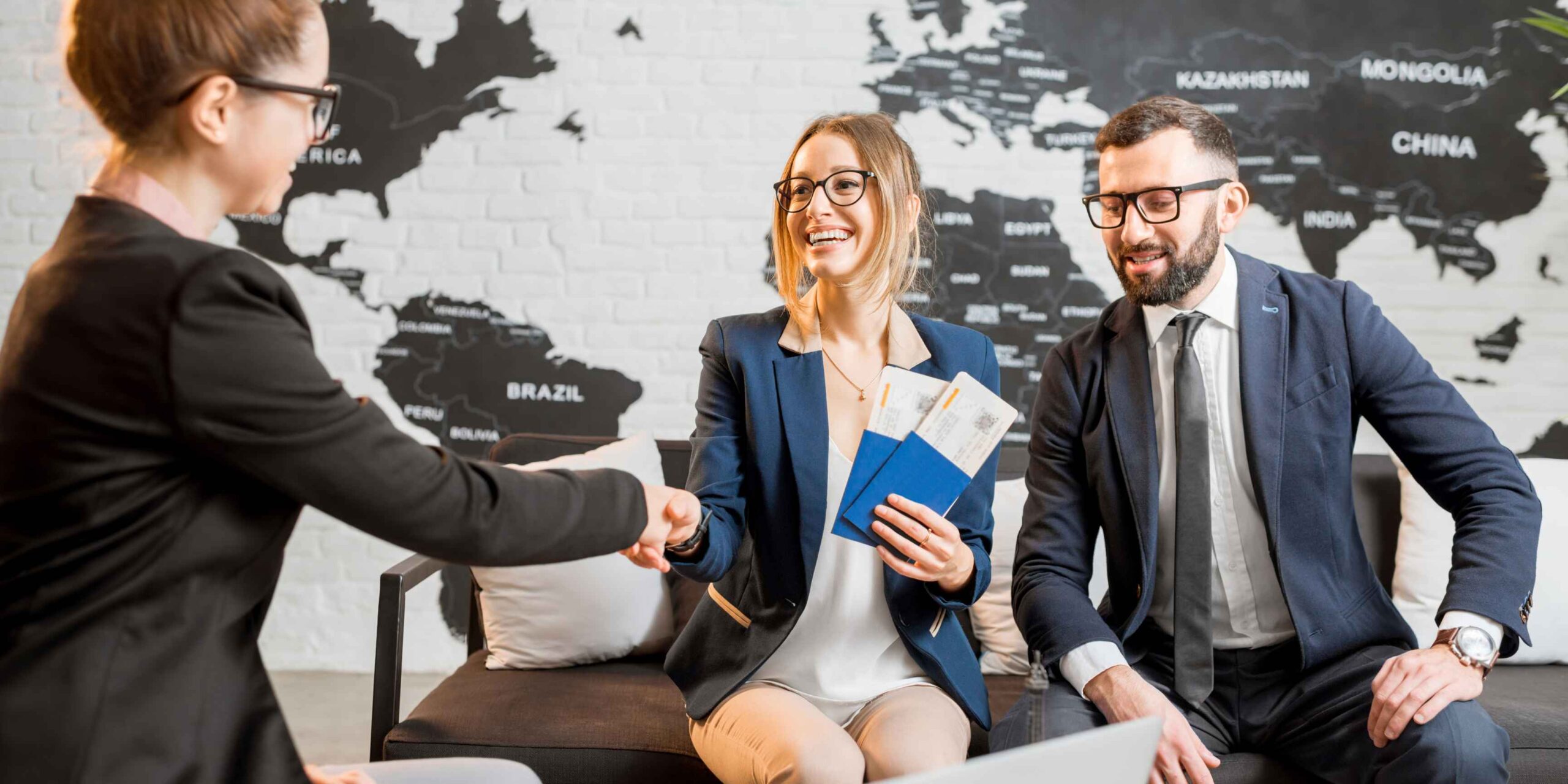 Are you tired of wasting time in traffic on your daily commute? Ridesharing services and professional drivers can make your commute easier and more productive. Whether you are heading to your next meeting or just running errands, these services can help you save time and energy. Even retirees can benefit from these services, particularly if they require extra assistance getting around or want to sell their extra vehicles.

Many people have rediscovered the value of working with a travel agent now that travel restrictions have been lifted. Allow a professional to look for the best travel times and prices while you and your family plan all the fun things you want to do once you arrive.
You can simplify your daily routine and increase your Return on Life by outsourcing these tasks. Ridesharing services and travel agents can help you save time and energy so you can focus on more important things. These services can make a big difference in your life, whether you want to increase your productivity or need extra help.
4. Life-Centered Financial Planning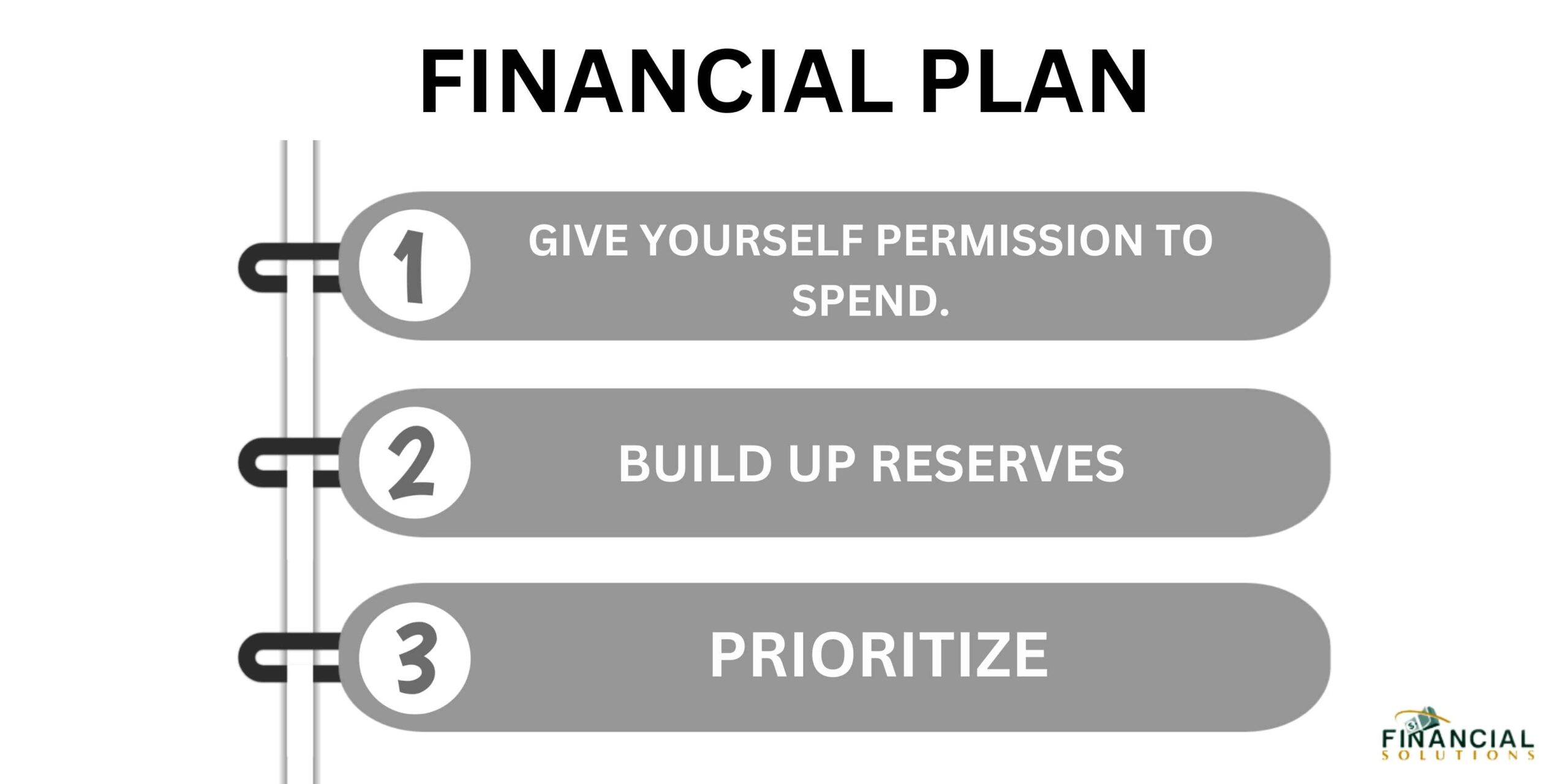 Life-Centered Financial Planning is a comprehensive approach to financial planning that focuses on aligning your financial and life objectives. In other words, it assists you in developing a financial plan that is centered on what is most important to you in life. Here are some common tasks to consider outsourcing in order to improve your Return on Life through Life-Centered Financial Planning:

Investment management:

Hiring a professional to manage your investments can save you time and energy while ensuring that your investments are in line with your goals and values. A professional can assist you in developing a diversified investment portfolio that balances your risk tolerance and long-term financial objectives.
Tax planning
Tax planning can be complicated and time-consuming, but hiring a tax professional can help you minimize tax liability while complying with tax laws. A tax professional can assist you in identifying tax-saving opportunities such as deductions and credits and in planning for the future.
Insurance
Insurance is important to any financial plan, but finding the right policies and ensuring adequate coverage can be difficult. Outsourcing your insurance management to a professional can assist you in identifying your insurance requirements and locating the best policies to protect you and your family.
Estate planning
Estate planning is often overlooked but is a critical component of any comprehensive financial plan. Outsourcing your estate planning to a professional can assist you in developing a plan that protects your assets and ensures that your wishes are fulfilled after your death.
In conclusion, outsourcing certain tasks to professionals can improve your Return on Life through Life-Centered Financial Planning. By aligning your financial goals with your life goals, you can create a comprehensive financial plan that helps you achieve what matters most to you. With the help of professionals, you can ensure that your investments, taxes, insurance, and estate planning are all aligned with your goals and values, freeing up time and energy to focus on the things that matter most to you.